The Flower Festival at Sabah Agricultural Park, Tenom has successfully launched on 27 of July 2019 simultaneously help improving the livelihood of locals.
Sabah is a hot spot of plant biodiversities. Tenom Agriculture Park alone comprises of 1,050 types of plants from 107 plant families. The plants are landscaped into smaller themed gardens such as the native orchid garden that houses 350 species of lowland native orchids, whereas for the hybrid orchid garden it contains 102 types of hybrid orchids. The tropical leaves of Tarap and Breadfruit from the genus Artocarpus decorated the main entrance, individually painted and hanged along the walkaway. Marigold and Celosia were used as ornaments within the park for their vibrant colours and are food source for bees.
Stage and canopy were set up for activities such as herb cooking demonstration, singing competition, and Ratu Bunga - a contest of girls donning flower costumes. Next to it was the exhibitions by local schools, selected associations and Sabah Agricultural Park's 3 main units namely Landscape, Botany and Horticulture. They highlighted the various uses of bamboo tree for building material, furniture, and decorations.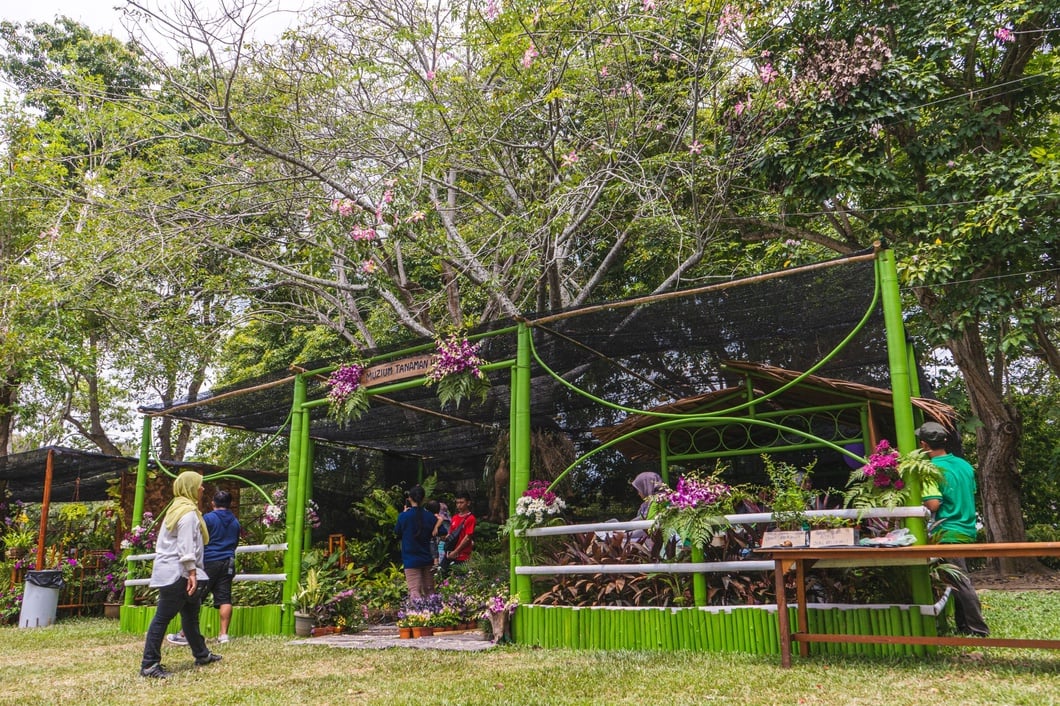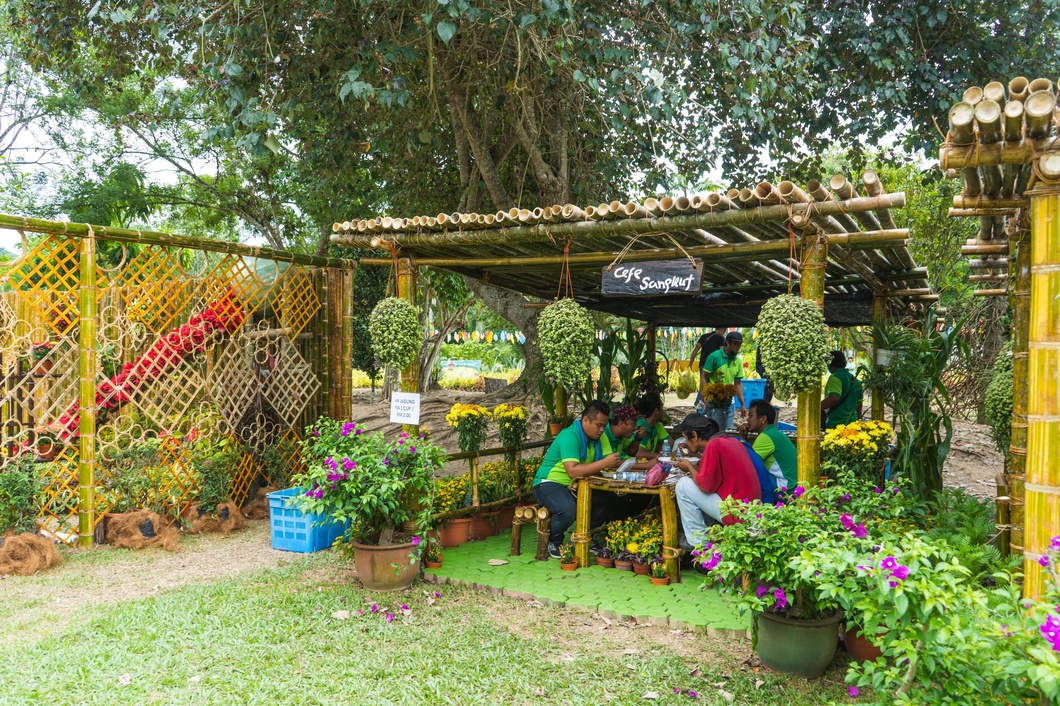 Few of the exhibitions during the Flower Festival
Due to popular demand, this year's event was for 9 days from 27 July - 4 August; an increased from last year's event which was only for 4 days. Sabah Agricultural Park estimated a total of 8 thousand people attended the event, both from local and international.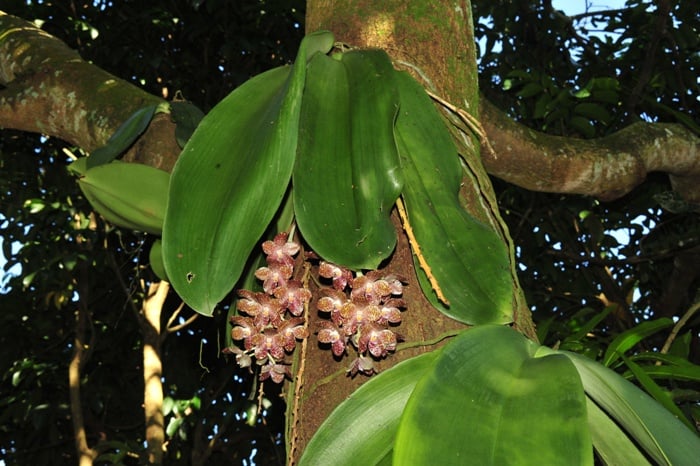 Phalaenopsis gigantea - or 'elephant ears' the largest orchid in the world
Credit: www.rv-orchidworks.com
Tickets are at RM10, RM7, and RM5 for adult, secondary school kids, and children under the age 12 years old respectively. It's a bliss to visit the tropical fruit section when guests can sample local fruits, as well as fruits from other countries, ranging from Durian, Rambutan, Mangga and many more. As for landscapers, a variety of plants and pots are available for sale during the festival located at the parking area. Adjacent to it, foods, drinks and local crafts are available.
While you're at Tenom, we recommend for you to also take a visit to the Murut Cultural Village to see displays of cultural artefact, handicrafts, musical instruments, wood carvings and contemporary artwork or stop by Keningau to stay at the fairly new Mee Woo Resort & Spa.