Sandakan is more than just its beautiful nature. Culture and heritage mark every part of the small coastal city; you just gotta know where to go. And that's why we're here to help! Check this article out to know where to get started on your cultural tour of Sandakan. And if these places have triggered your curiosity, go on a city tour of Sandakan!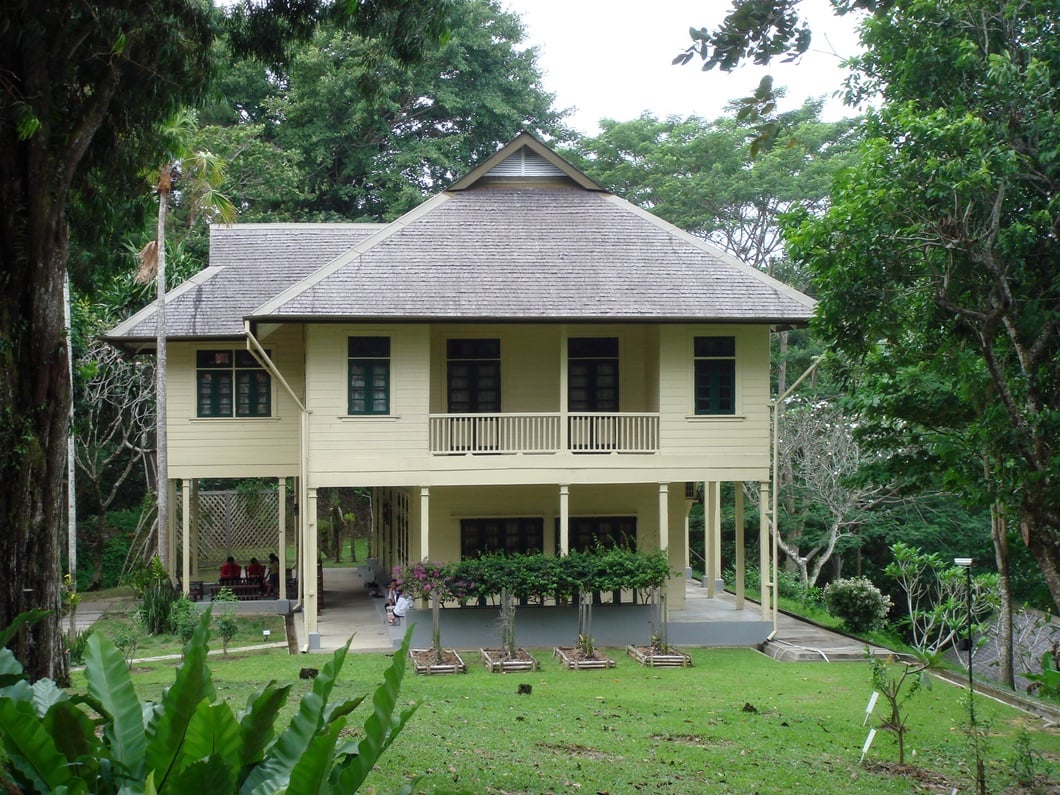 Agnes Keith House
Previously occupied by the British Colonial Government, the American writer Agnes Keith moved into the building after they moved out, dubbing it the Agnes Keith House. It is also the house where she spent most of her time writing her beloved books, mainly centred around her time in Borneo. The Agnes Keith House is now both a museum and a heritage house, educating visitors on how people lived their lives during the time of British North Borneo. A gallery on the first floor also tells her and her family's story during their stay there.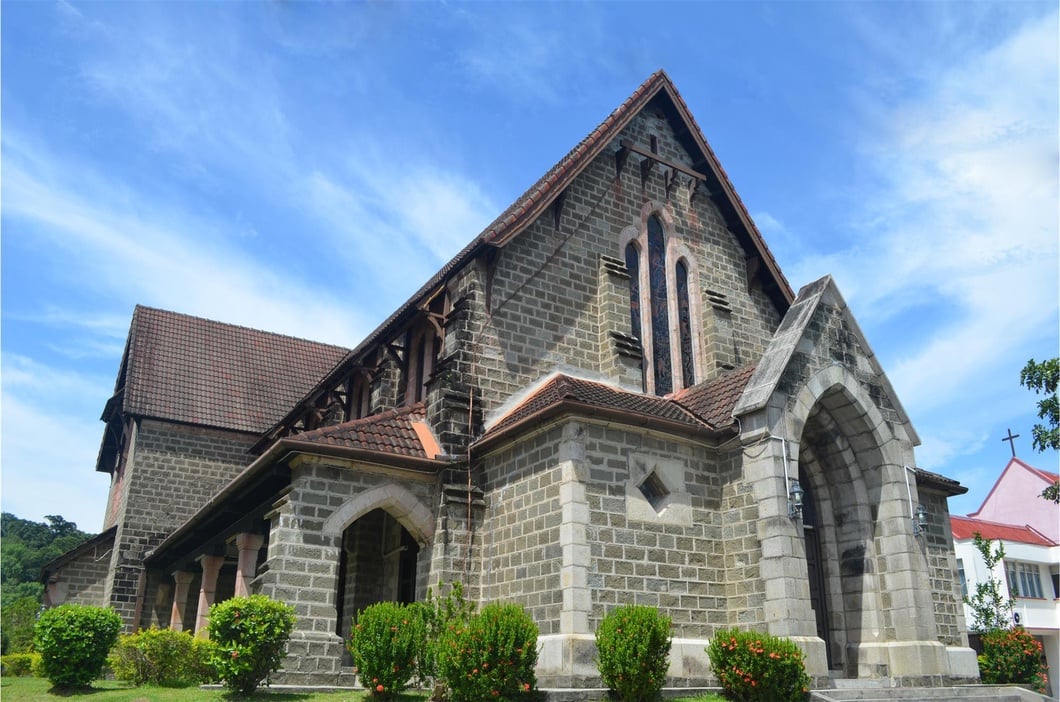 St. Michael's and All Angels Church
St. Michael's Church serves as a piece of architectural history in Sandakan. It was designed by New Zealand B.W. Mountfort and it's also one of the few stone churches to have survived the brutality of World War II. Its stained-glass windows are donated by Australians to remember the anniversary of the end of World War II and possibly, to remember the many brave souls that were lost to the war.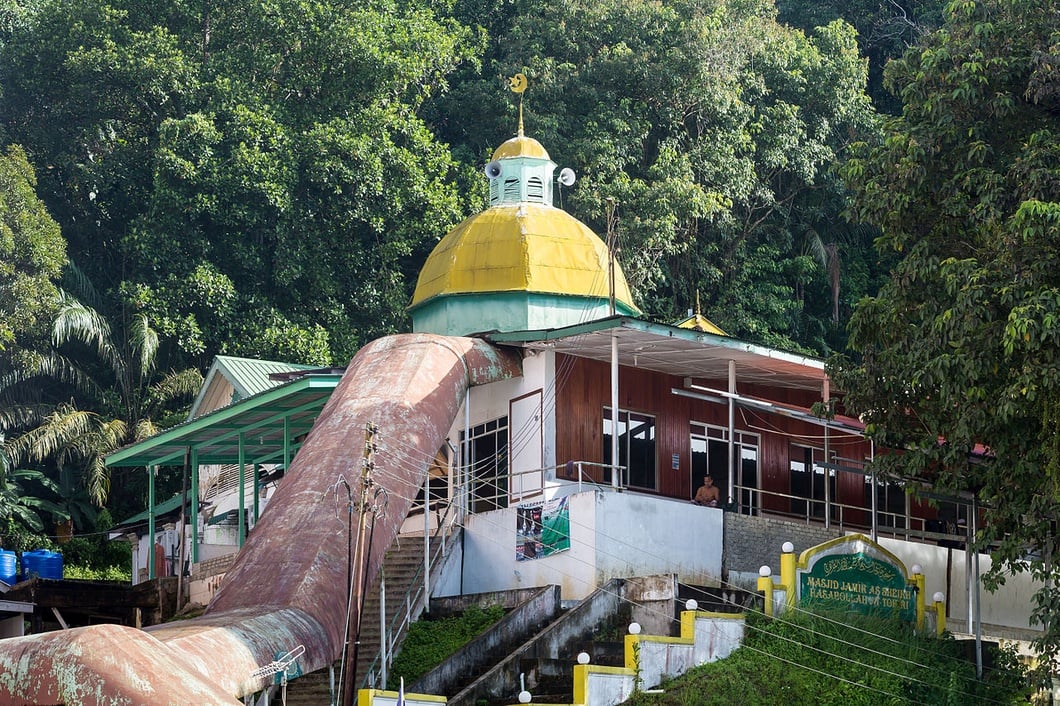 Sandakan Heritage Trail
If you're looking for a fun yet educating day tour in Sandakan, then the Sandakan Heritage Trail is the right pick. The trail covers some of the most important historical sites in Sandakan. The trail starts at the 100 year-old Masjid Jamek, where the local Muslim community took refuge from the war. As it was believed by the Japanese to also shelter British soldiers, the mosque was shot at several times because of this. It then takes visitors along some more historical sites dating back 100 years into Sandakan's past.
Credit: Wikipedia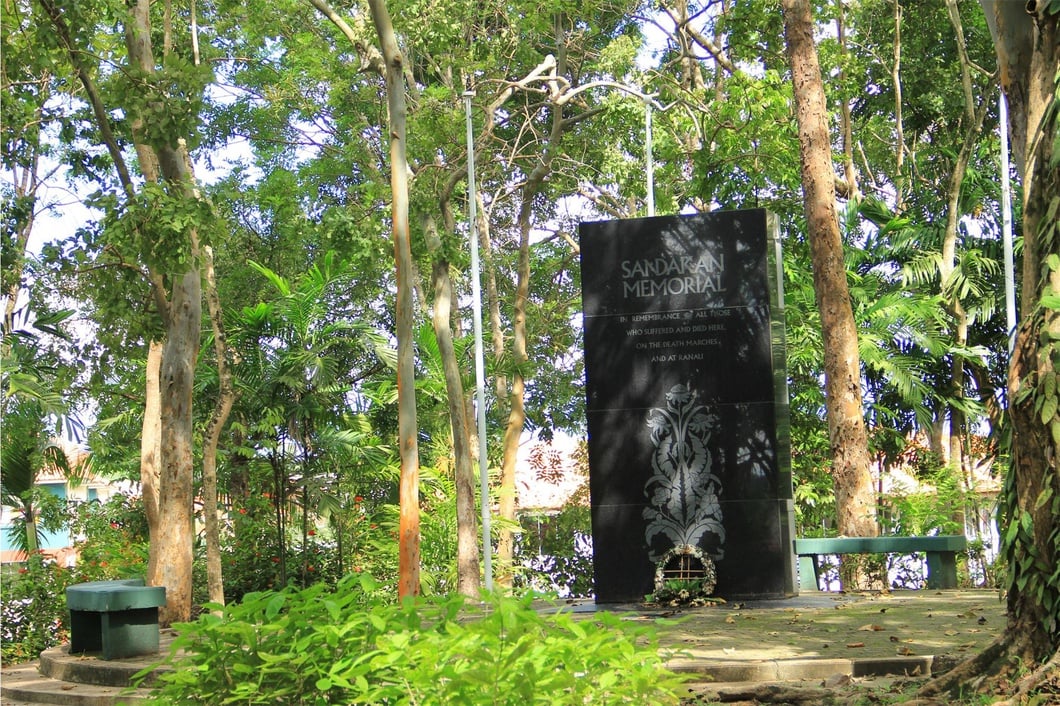 Sandakan Memorial Park
The Sandakan Memorial Park is one of the most well-known memorials in Sabah, as they hold memorial services every year on Anzac Day to remember the 2,400 Australian and British lives lost in the tragic Ranau Death March. The tranquility of the park provides solace and a place for contemplation and reflection to those who are directly or indirectly affected by the events of World War II. Remnants of the war are also preserved within the park, such as an excavator, a boiler, and a generator, in their original positions.