Food culture is shaped by a long tradition involving local food produce, environment, lifestyle, spirituality, and related events. Eating local food and drink when you are in a different country is one of the best ways to understand more about the culture and the people of the place you are visiting. To help you with your Sabah food adventure, we listed down 6 restaurants that can satisfy your curious palate!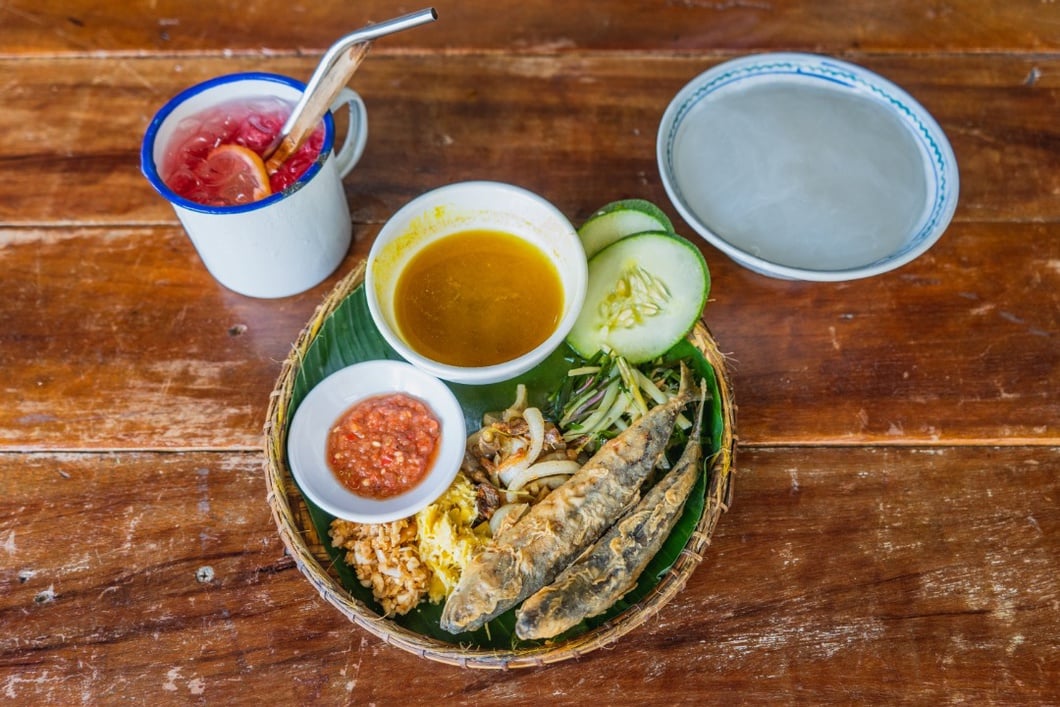 Ambuyat Set
The word 'sulap' means 'hut' in the local indigenous language of Dusun Tatana tribe, one of the many tribes in Sabah. Strategically situated in the middle of the city, it's hard to miss the pink little hut decorated with palm leaves and fairy lights. This cosy little cafe serves local traditional food with Western choices for those who are less adventurous.
Must try: Ambuyat Set & Teruna Kesepian
Hinava - one of the local delicacies in Sabah
Credit: Thanis Lim
Latest Recipe Restaurant is an Asian-Fusion all-day dining restaurant that recently introduced a la carte menu featuring famous traditional local foods. Enjoy excellent service with an impressive new menu and most importantly, the vast choice of food. Now you can eat local cuisine comfortably with a classy setting at the heart of the city.
Must Try: Ayam Bambangan (chicken served with local mango)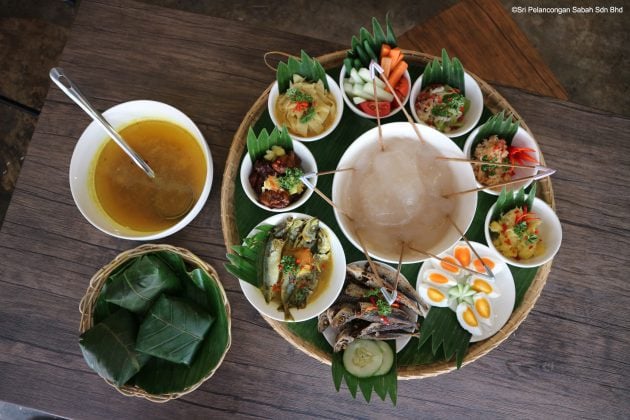 Ambuyat Set with Sour Fish Soup
Credit: Hello Sabah
My Native Sabah is a fairly new restaurant located in Plaza 333, a 10 - 15 minutes' drive from the city. Continuing the family's legacy, the owner welcomes adventurous foodies to sample the best Kadazandusun delights and local experience. A sumptuous affordable buffet is held every weekend, make sure to book your seat!
Must Try: Weekend Buffet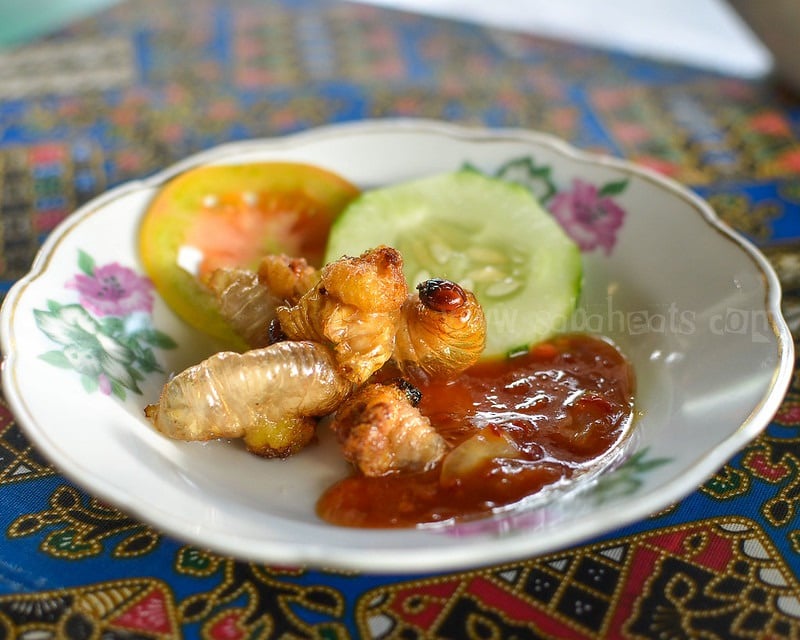 Deep Fried Butod
Credit: Sabah Eats
Experience extensive choices of authentic traditional cuisine entertained by native cultural performances in D'Place Kinabalu. Located inside Plaza Shell, the restaurant serves both a la carte and traditional food buffet, as well as a few Western options. D'Place Kinabalu has plentiful spaces, including a closed room for private functions.
Must Try: Pizza Butod & Raw Sago Worms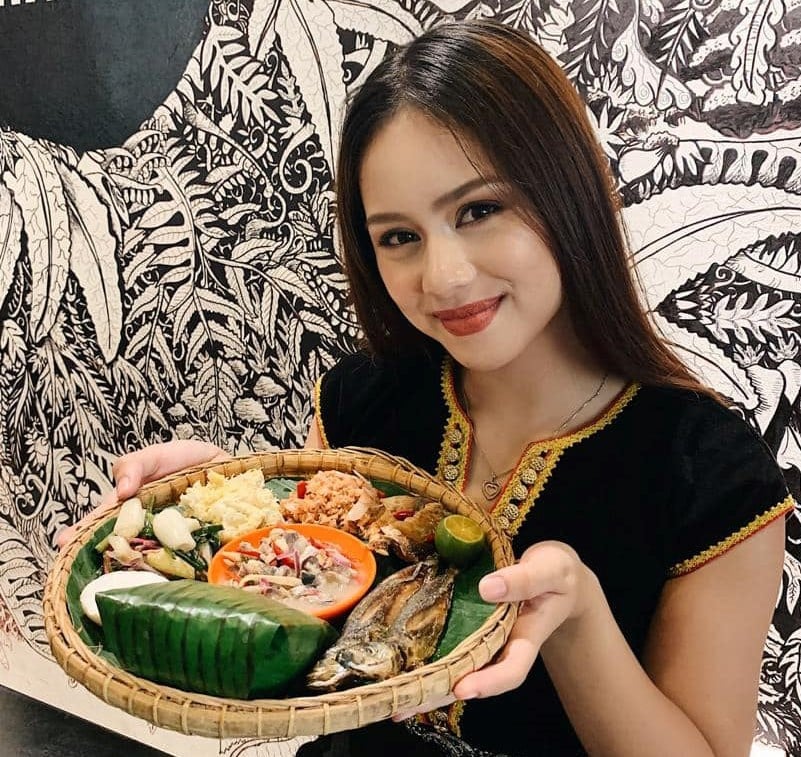 Hosiani Keewon, 2018 Unduk Ngadau Winner holding the Traditional Set
Credit: Outskirts Eatery Facebook Page
Outskirts Eatery
The right balance between contemporary and traditional atmosphere can be found in Outskirts Eatery. Other than providing affordable options without compensating the quality and service, the restaurant can also assist with wedding occassion, birthdays, reunion, and private event. Outskirts Eatery offers comprehensive food choices from Asian, Western, and local Sabahan cuisines. Visit Outskirts Eatery on weekends from Friday until Sunday to try their famous Traditional Set.
Must Try: Traditional Food Set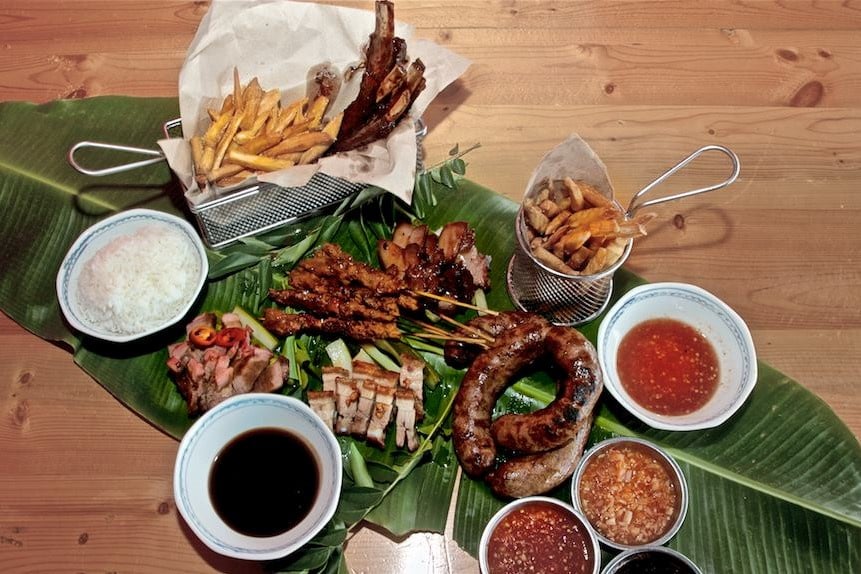 Vogs Platter
Vogs Authentic Sinalau Bakas offers a heavier local cuisine that specialises in smoked wild boar, or 'sinalau bakas' the way locals like to call it. The wild boar will be served in traditional local cooking technique coupled with fresh vegetable options at the counter, and best to drown it all with your favourite cold beer!
Must Try: Sinalau Bakas
Credit: Vogs Authentic Sinalau Bakas Facebook Page